Hi gang... here is a mix-match of stuff... if you see something that strikes your interest send me a note. All parts are in Meridian Idaho 83642
NO PAYPAL but have other payment options that work.
#1 Modern Mopar "smokers package" kit. Yep you pay like $75 for this smokers kit when ordered on a car... These have a heavy spring loaded lid and a fashionable cig lighter. 1 kit = 1 ashtray and lighter. I sold a few of these some time ago to a few members on here. I understand they make great spare change holders (non-smokers) and they also fit in those handy dandy cup holders on your folding camp/beach chairs (smokers). They are made to fit in cup holders on a vehicle. I use mine as a spare change holder and the lid never accidentally opens. Pretty slick little item no matter how ya use it. Right Cheryl ?? ha.
Your today for $10.00 a kit plus shipping.
#2 '73-'74 Duster signal lenses
These seem to be in "fair" shape. some rock pecks on them and minor scratches. A little elbow grease and some buffing compound they might look real good. $ 8.00 a set plus shipping.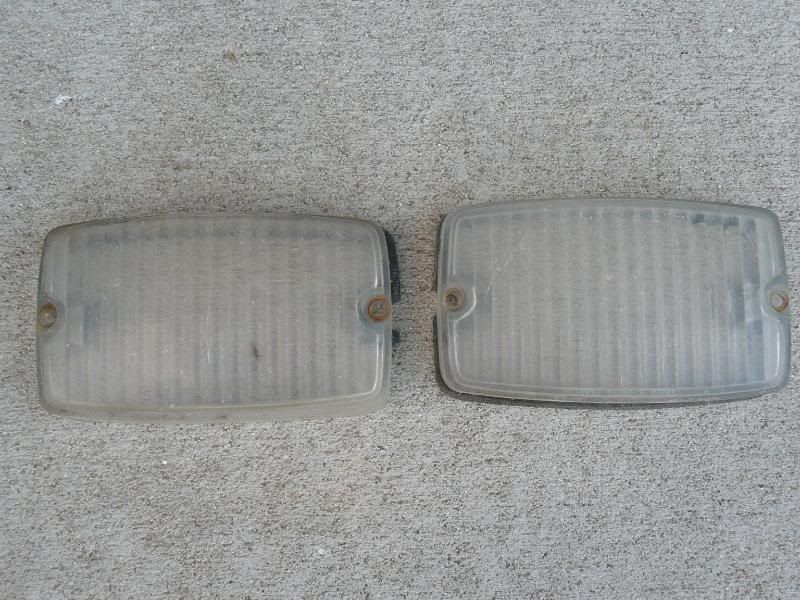 #3 Well we got a AM only radio out of a '74 Duster. (assume it doesnt work) but maybe it does. However its all complete to fill that nasty hole in the dash and keep the OEM look. $10 on the radio. The next item is a '66 Dart glove box lid. Already painted !! $8.00. The '74 Duster mirror is in good shape and has a tight pivot (no floppy floppy) $8.00 The 65-66 Dart mirror is in decent shape, mirror part is good but the back side could use a bit of paint to be perfect. $10.00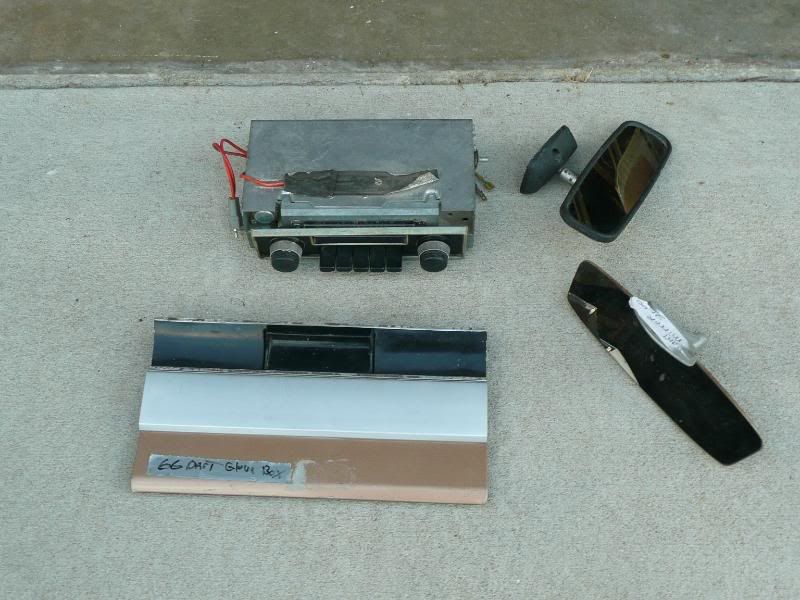 #4 Emblem time.... (1) Dart "SPORT" fender tag $10.00, (1) Challenger dash emblem $8.00, and (1) big honkin DODGE emblem for a Dart tail panel $6.00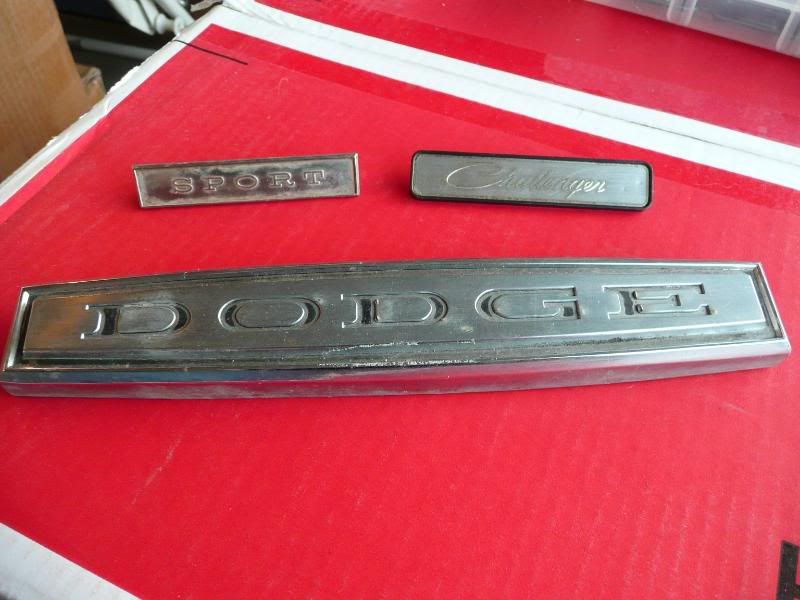 #5 '73-'74 Duster light bezels... left, right, right. $5.00 each or $10.00 a pair !! ha !
#6 Heater box out of a '74 Duster. This sucker is already boxed up and ready for you !! What you see is what you get. I do know that on the bottom outlets the "card board" is damaged underneath. wont affect performance, just letting ya know.. it aint perfect. $25.00
#7 Well.... buckle your butt ! $5.00 each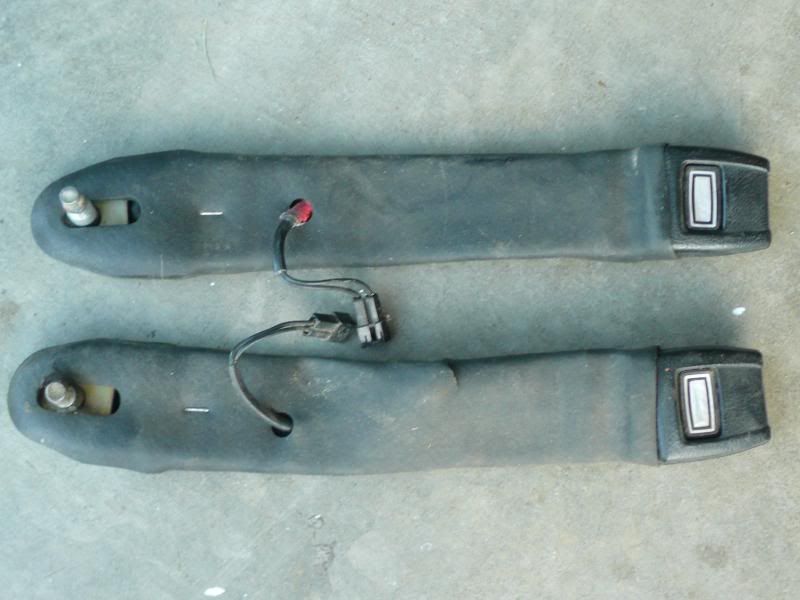 #8 How about a black twisted up center belt... IF ya need it make me a offer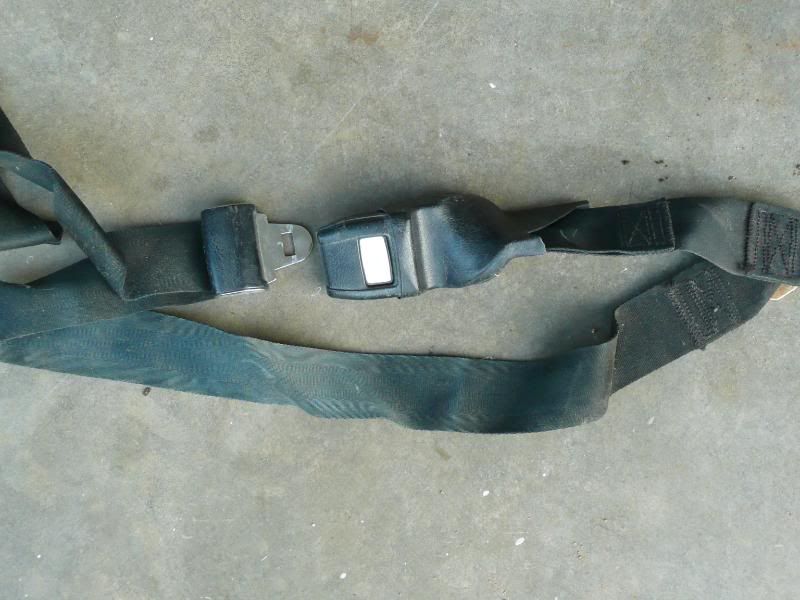 #9 How about some black upper door doo-dahs from a Duster? I am not sure what these are really called but they go on the upper front door roof area as cosmetics. $10.00 for the pair... plus shipping ... of course.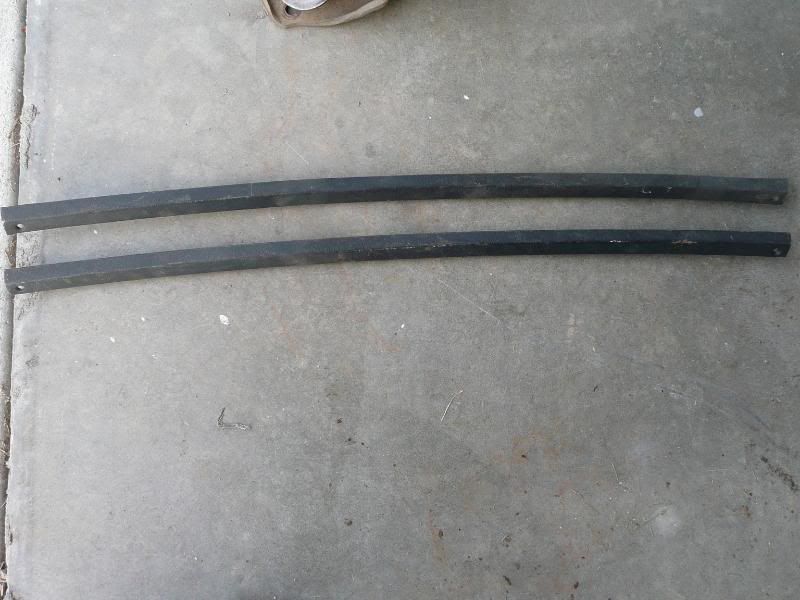 #10 Bitchin old Plymouth hub cap... Ya know ya want it !! $8.00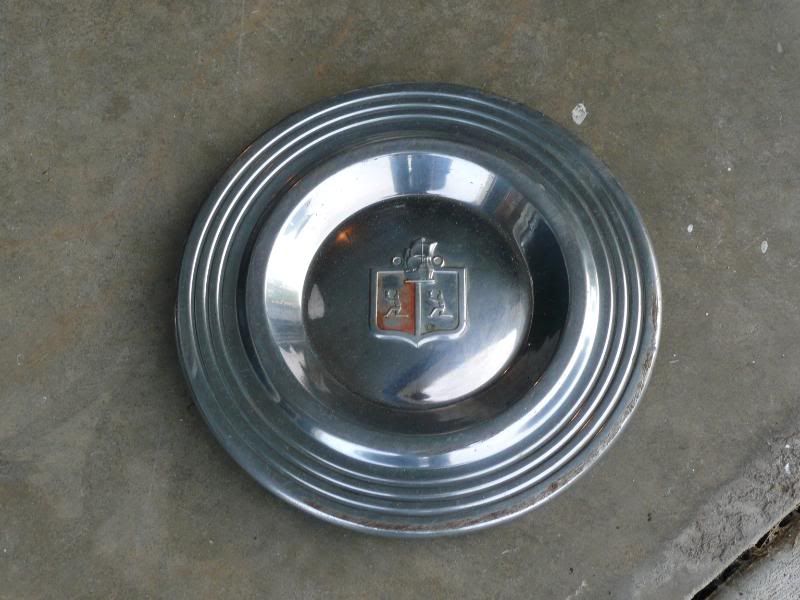 ok thats it for now folks... dont rush all at once... please... Hey send that p.m now !! Remember... all parts will have shipping charges !
thanks !
-RPM