Hello all!
My name is Kevin Liner. Old Mopar fan. I currently have:
72 cuda
73 cuda
73 Challenger
All of these are (originally) 340, 4-speed cars.
72 cuda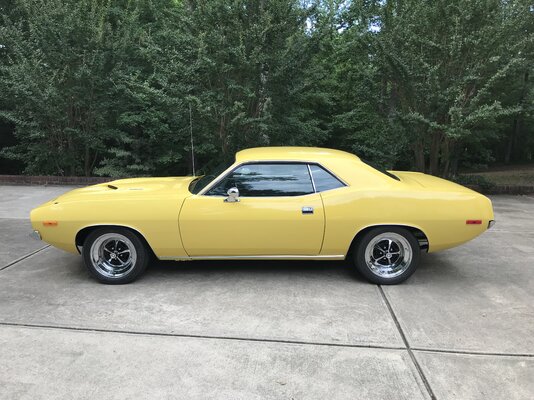 Long story, but I just returned home from a trip to NH where I located and picked up the original 4-speed for my 73 cuda. Now I would REALLY like to find the original 340. The serial number is: 3B375696
If anyone knows it's whereabouts, I would be very interested in speaking with you.
Thanks,
Kevin