73+ BBP brake set up, includes uppers, prop valve, decent rotors if you want them and calipers. Most of it has been bead blasted.
$325 + shipping
68-72 SBP Kelsey-Hayes brake set up with uppers off a running driving car. Discs are in good shape.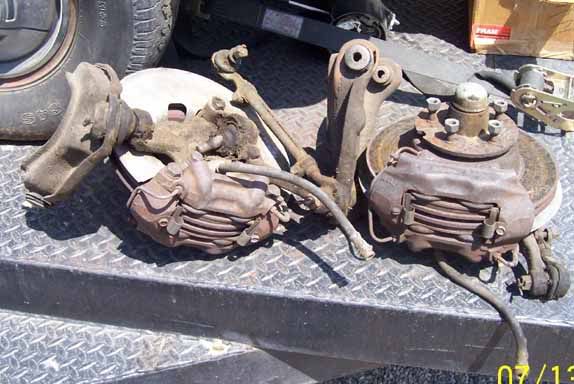 $350 + shipping
Both items shipped from Palm Springs, CA area. Local pick up OK.
PM or email robule1 at yahoo dot com