Ok guys, I have a couple of cars sitting on the homeplace, that either need to be sold whole or parted down so they can make the voyage across the Metal Scales.
First one:
1972 Plymouth Gold Duster - First $750 cash or will part out
225 /6. Auto
Kinda rusty, but alot of good useable parts, and its fixable.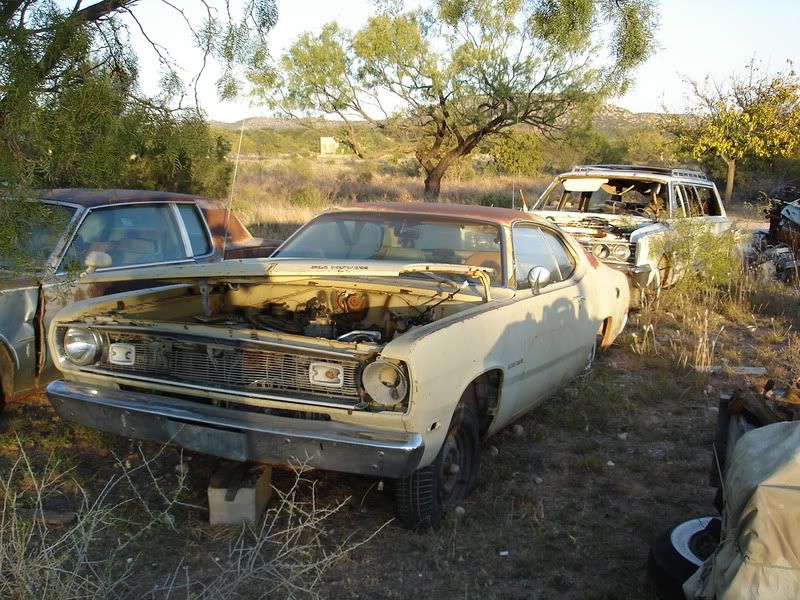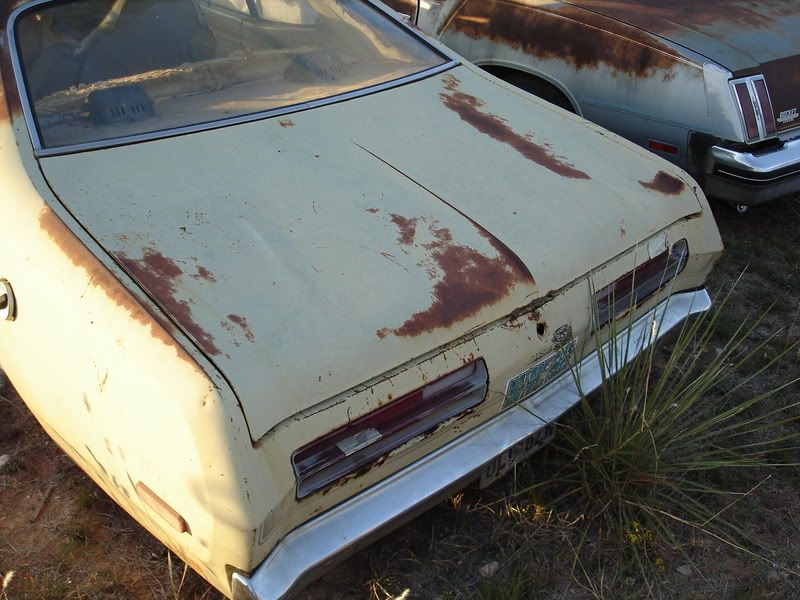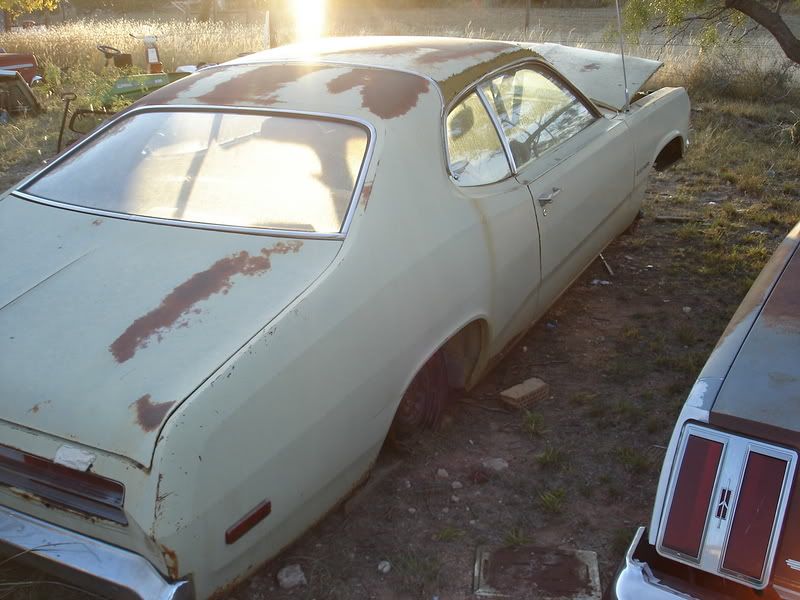 1974 Dodge Charger - First $1000 cash or will part out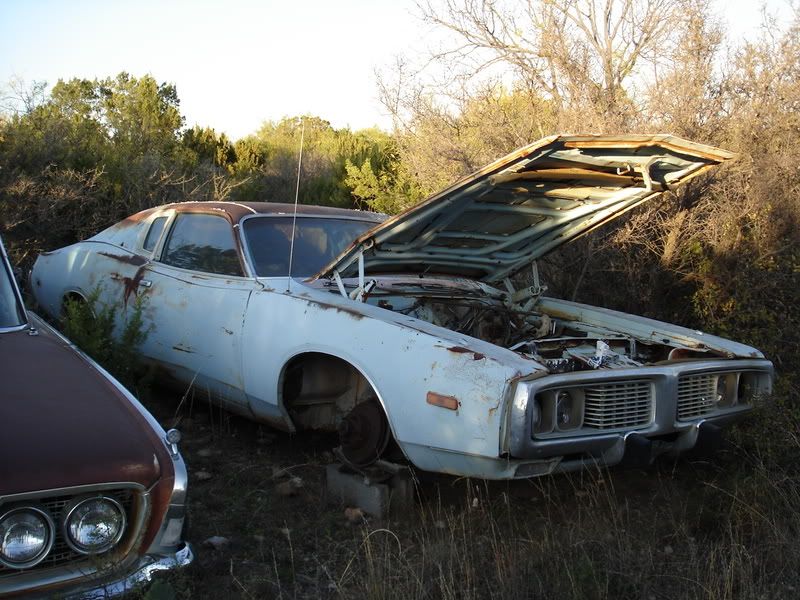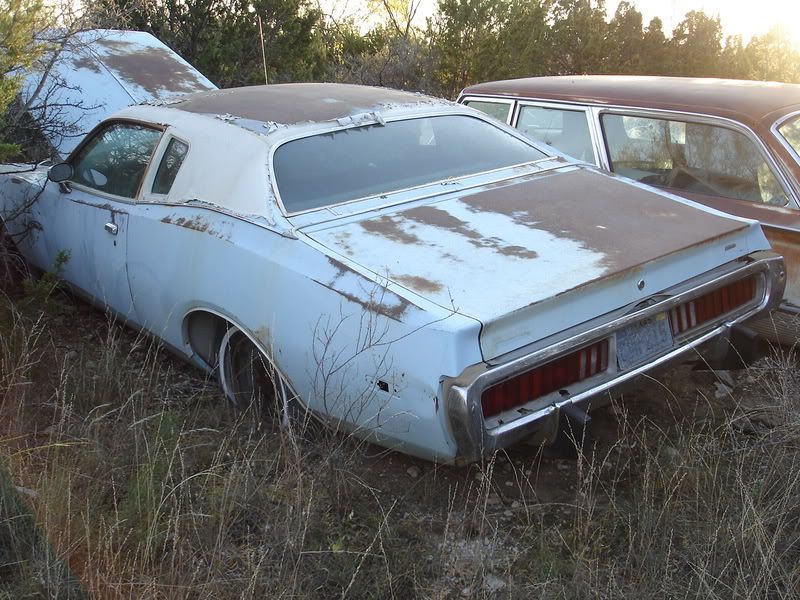 1966 Plymouth Belverdere II 4 Door - First $1000 cash or will part out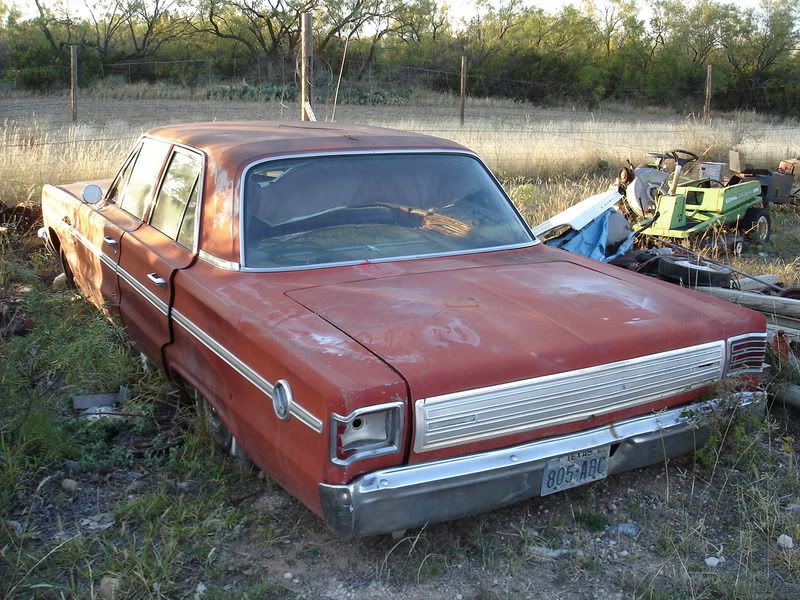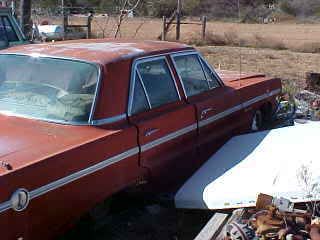 1977 D100 Pickup - /6, 4 speed, very straight, very RUST FREE, would run with a little work - First $1500....will not part out.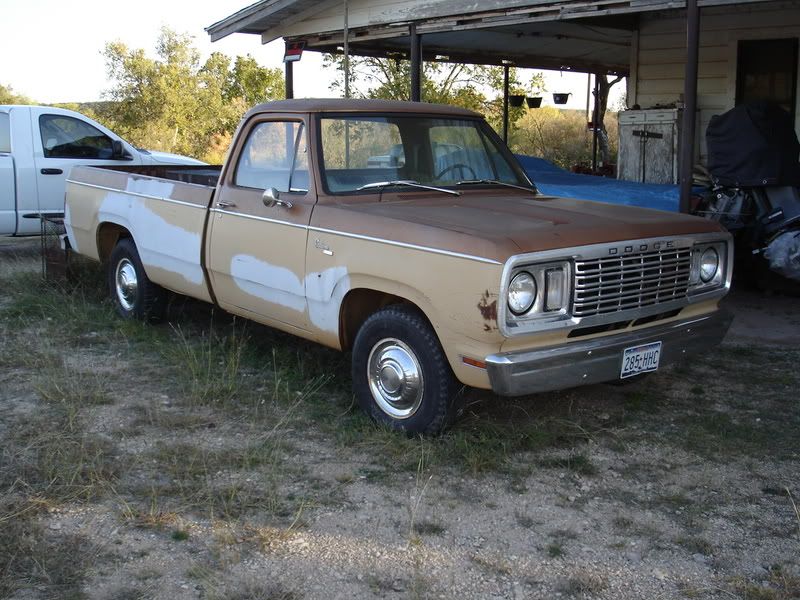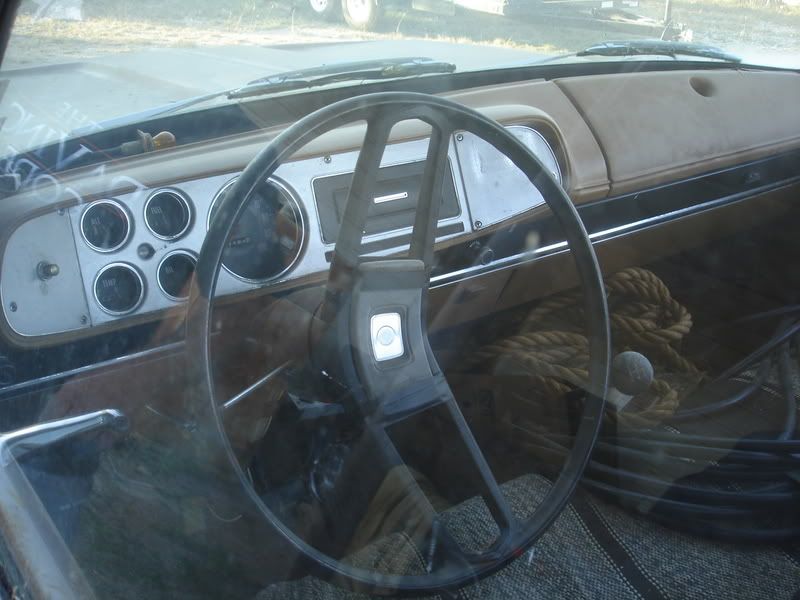 1967 D100 Stepside pickup, 318 Poly Engine, 3 speed manual trans, first $1000 or will part out. -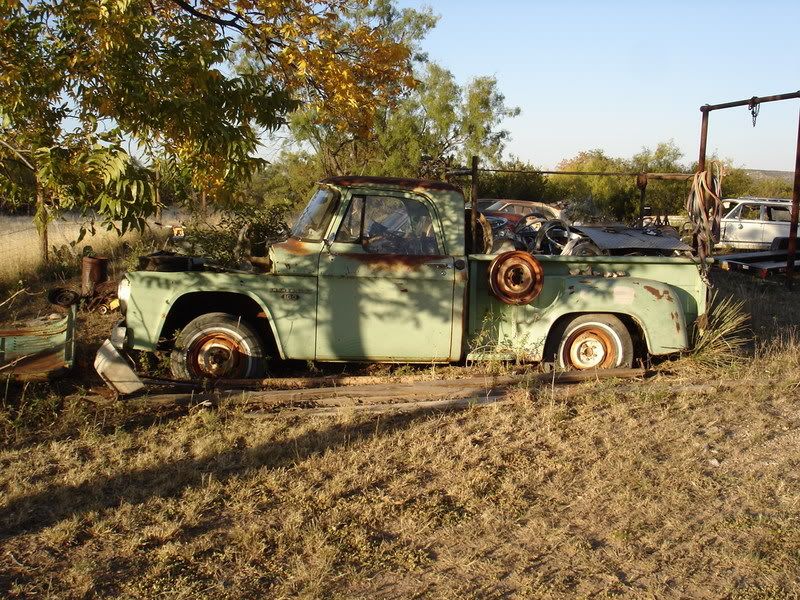 PM me to Inquire for specifics or arrangements or email me at
prine.k@gmail.com
Thanks!