Well here are some pictures to show what I have been up to over the past two weekends. Some cars, some scenery, some fun.
Here is a couple Fridays ago as the club had a cruise in at a local hot spot....day before the show.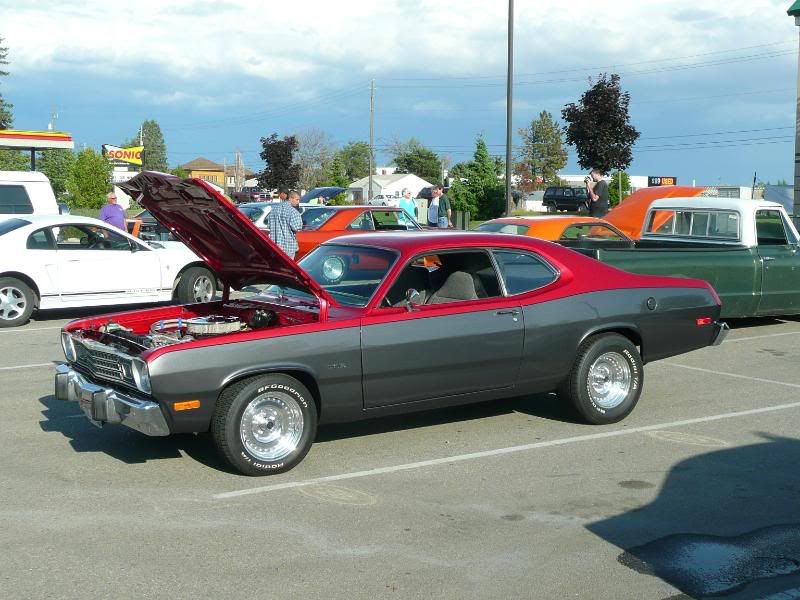 another...
here is FABO member '62lancer' car.... look carefully and you will see a double duece carb set up...
heres the Citron yella Demon again
it threatened rain and dark sky all day.... my cars paint needs SUNSHINE but looked ok none the less.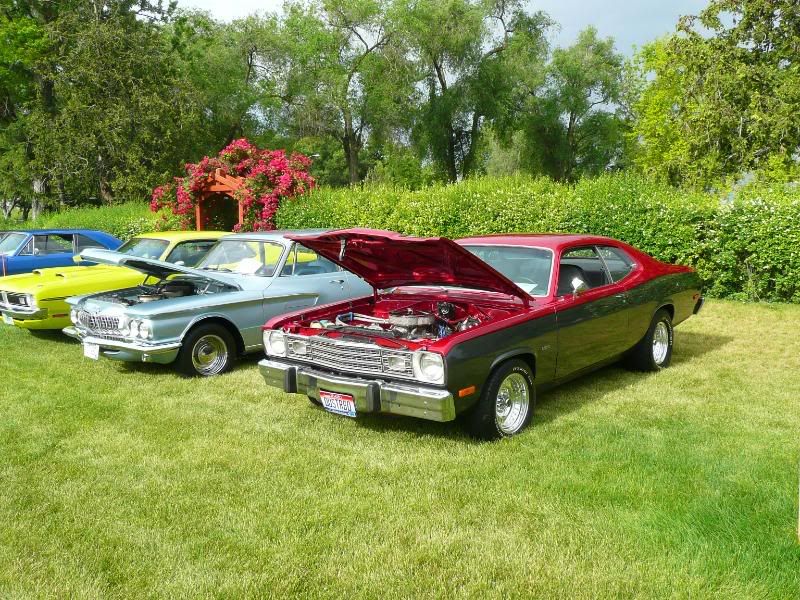 hey you can see Bobs car in my paint !
this little beaut was for sale... I drooled... 360 magnum, 4 wheel disc brakes, done perfectly...$15K.... try to build it for that ! Oh and you can see the Bronze Dart in the background.. that belongs to new FABO member '70gt'... very nice car too !
this last weekend I cruised up to Dayton Washington and checked out the car show up there. I left the Duster at home. I didnt get very many pics of the cars but the they can be seen at allwheelsweekend.com They put on a heck of a car show up in the wheat country. I have attached some cool scenery pics from around the area.
Puget Sound Powers windmills... these suckers are HUGE when your up close... Hey Seattle guys !! here is your power !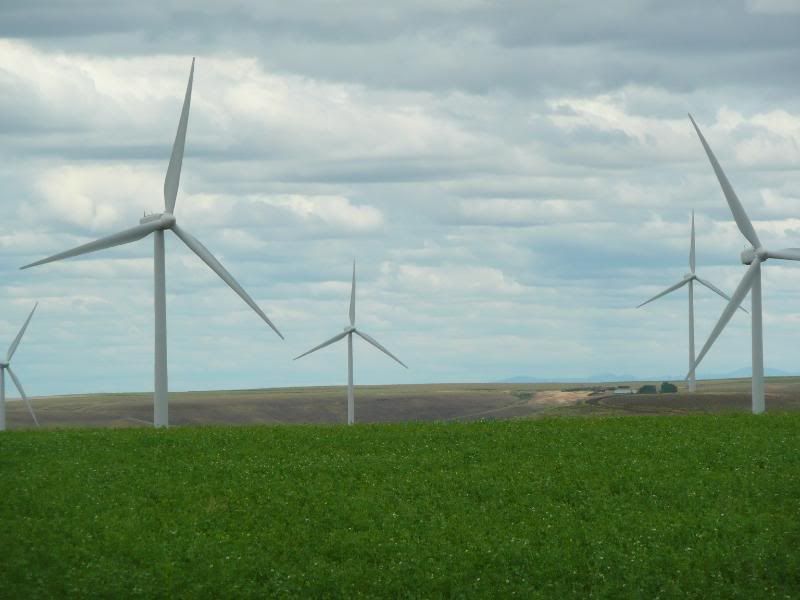 oooh nice and 'artsy' now...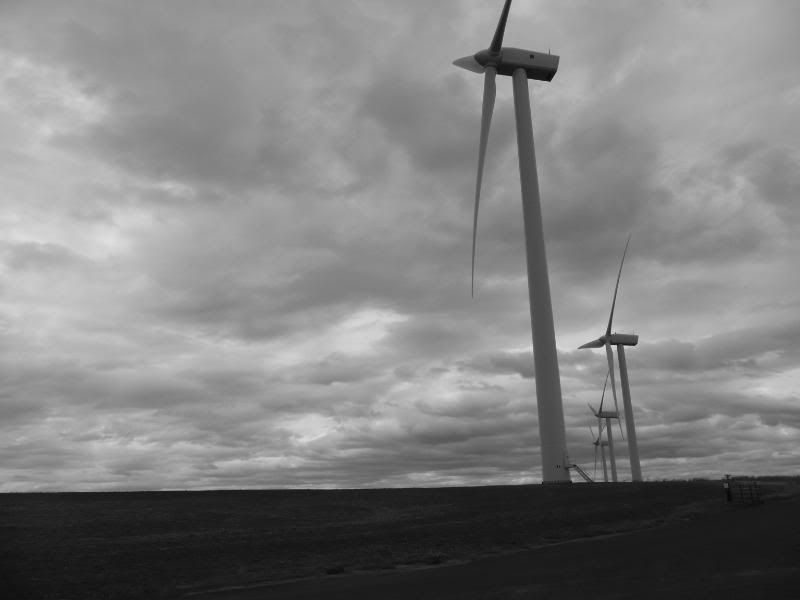 30mpg and its still a Mopar... give me a break !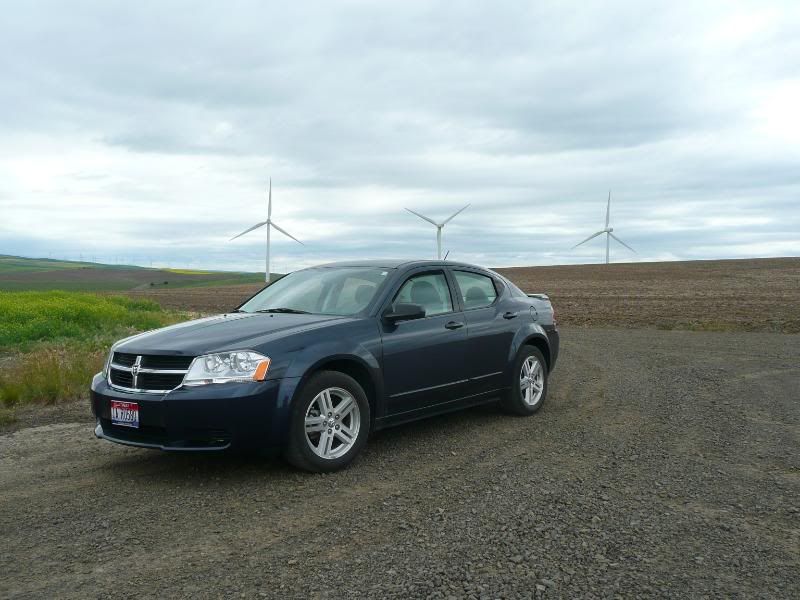 the town has the coolest memorial for veterans... I mean cool... ok so here is the big flag...on a ordinary flag pole...
...not so ordinary now... during the car show... the cars all line the main street... the flag pole is on a pivot to where they can lay the flag over the main street and you can drive under it... and see it for a long ways... really cool...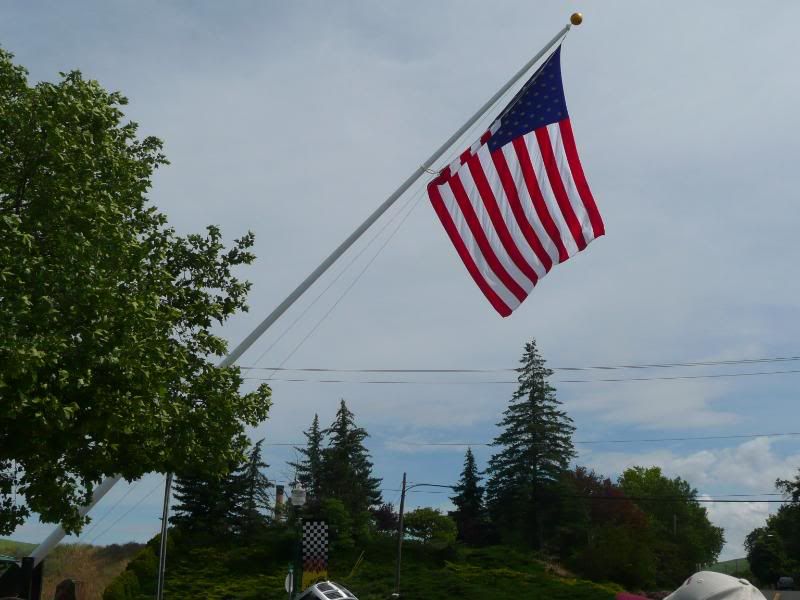 well thats the summer tour so far... more on the way !!
Thanks for looking !
-RPM