Got the spitfires installed today. The install went very easy compared to the TTI's. Makes me want to go to manual steering on my convertible.
Car: 1966 Plymouth Valiant 360 4 speed
These headers do not require you to remove anything from the car besides the old 273 stock manifolds which are useless for any kind of street car. I had to move my power brake booster and master cylinder out of the way to make room, but that was easy enough. I didn't even have to disconnect the brake lines which was nice. By the way you can use the stock starter as well.
A little advice DO NOT USE ALLEN HEAD BOLTS. I used ARP header bolts with the hex heads. You
WILL
need to remove the cylinder head studs. Vice grips worked well. Oh and keep a drain pan handy since the water jackets are behind these studs.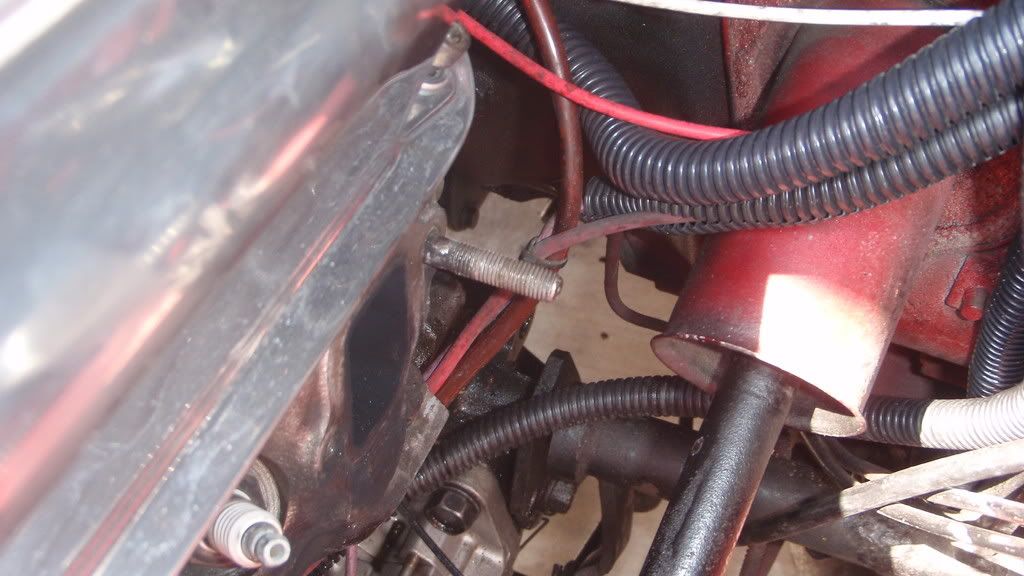 DRIVER'S SIDE
With the ARP header bolts I had to shave a little off one of the bolts to get clearance. It was the 4th bolt next to #5 spark plug. This may not be necessary with standard style hex head bolts. See pic below
Now to keep the gasket in place slightly thread in two bolts at #1 and #5. These headers have slotted holes which was very nice. Next, you'll slide the header on while tightening #5 bolt until it just starts to get snug against the header flange. Here is where you will want to start lining up all the other bolts as well. You'll see what I mean once you start installing them. Then just tighten everything down and you're done.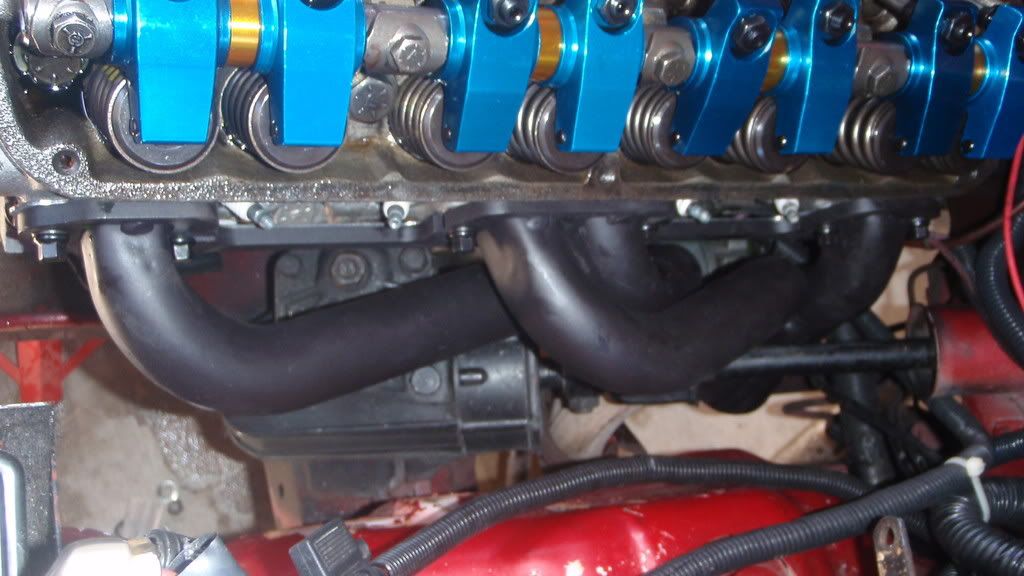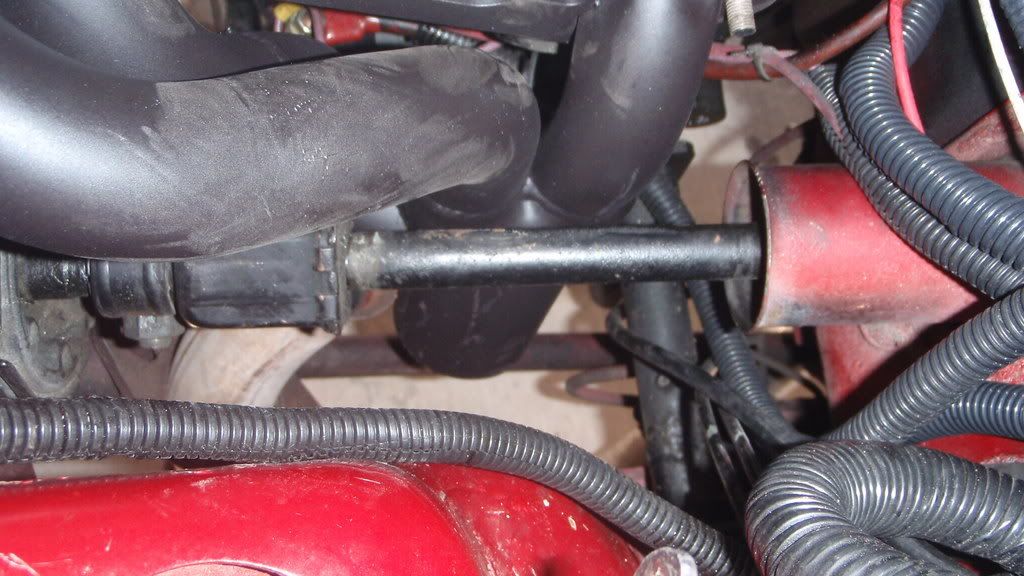 PASSENGER SIDE
Unfortunately, a good buddy of mine (ahem Johnny Dart) snapped one of the stud bolts in the passenger side cylinder head. =P~ This was a pain in the ass because I busted an ez-out in the hole I had drilled into the stud. :angry7: Had to bust out the dremel and grind it out so I could then drill out the stud and re-tap the thread. THANKS JOHNNY for that fun filled adventure. LOL.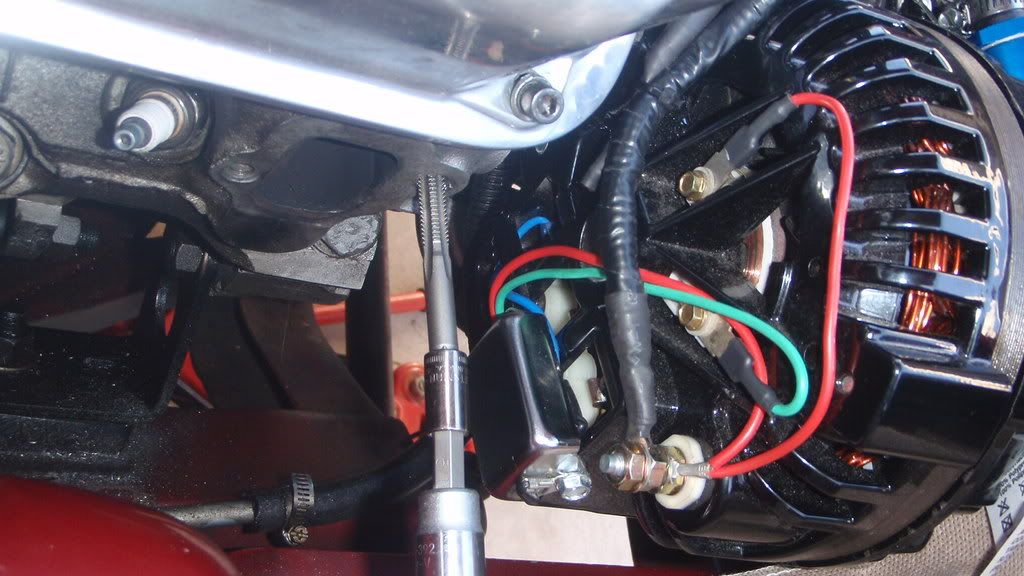 The passenger side goes on just as easily. You will need the 90* oil filter adapter unless you are running a remote filter. Once again if using the ARP header bolts, you will need to massage/indent the header tube next to the #2 plug and shave the top of the bolt lightly. Same as the driver's side, to keep the gasket in place thread the bolts next to #2 and #6. Slide everything in place and tighten. DONE.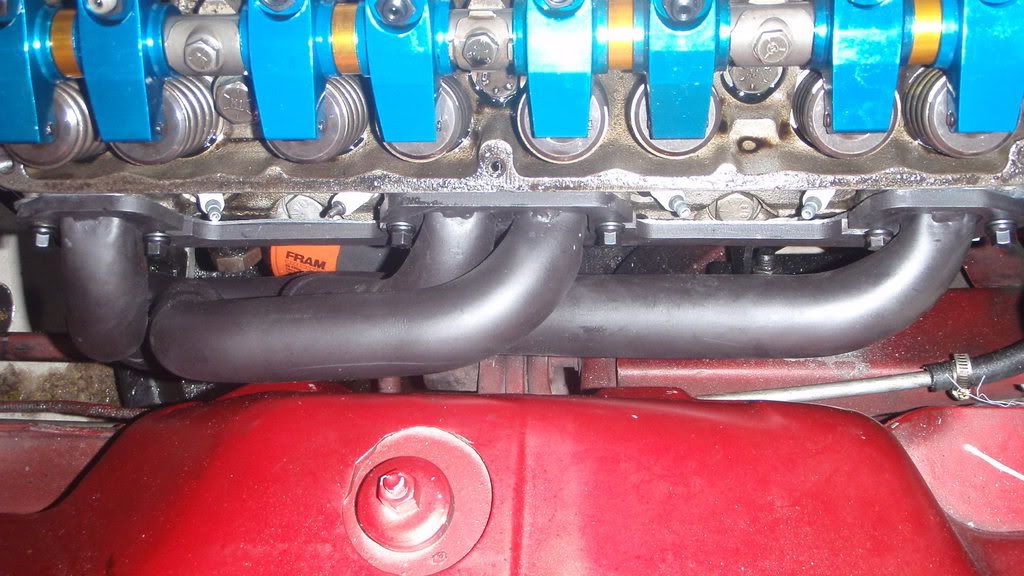 Dumps above the torsion bars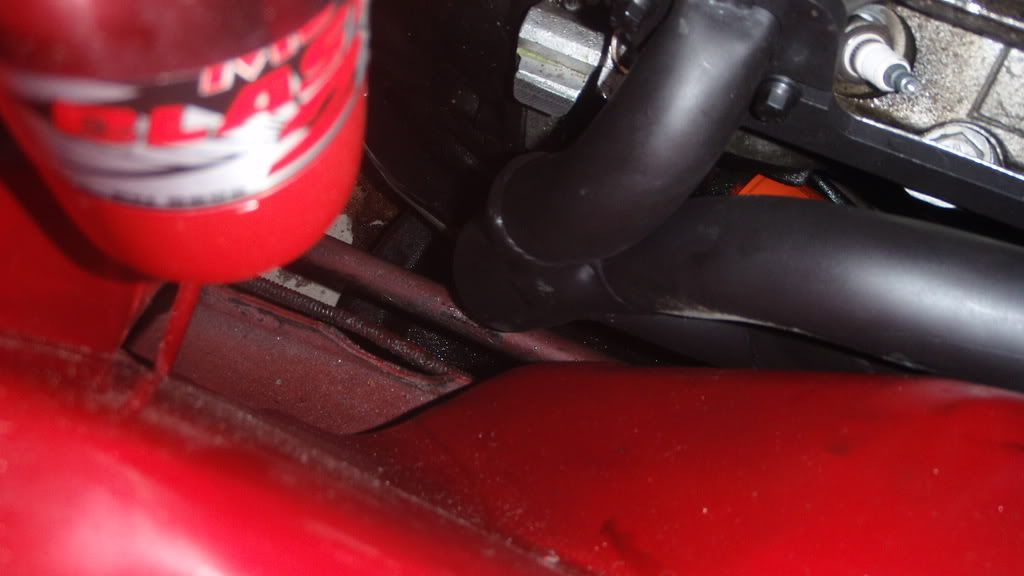 I'll be headed to the muffler shop tomorrow with open headers :cheers: to get new pipes hooked up. I plan to use a drag racing header style slip joint, which I've heard does not leak nearly as much. Hope this helps.
This was so simple, smooth and easy. The fit is great. These headers do not come with the exhaust pipe flanges welded on. Harold leaves this option open to the individual's preference. Harold is great to deal with and he is in production for sure. It took 5 weeks to get mine. Mention this website too :-D
Spitfire Headers
Harold Johnson
(479)650-9989
Dave