I finally got my '63 Valiant running and took it out for it's first test cruise yesterday, I went around the block and the further I got the more if felt like my right front brake was stuck on, not a big deal... I've already dealt with that on the left rear, it was just a stuck adjuster.
Today I had a chance to pop the front drum off and I was right, except it was worse than I thought. Both of my return springs are broken and the parts that "steers" the cable that restricts the movement of the adjuster lever fell off also, my wheel cylinder is pooped too.
I thought, oh, no big deal... I'll order a hardware kit from advance....no go. I checked with them, Autozone and Napa and I've yet to come up with a hardware kit for the 9" drum brakes.
Does anyone have a source for a kit or a P/N? I've read something about an '87 Dakota kit being used for the rears but I've come across nothing about the fronts.
I've been waiting 4 months to drive this car.... I can't wait anymore! Help me FABO!! :D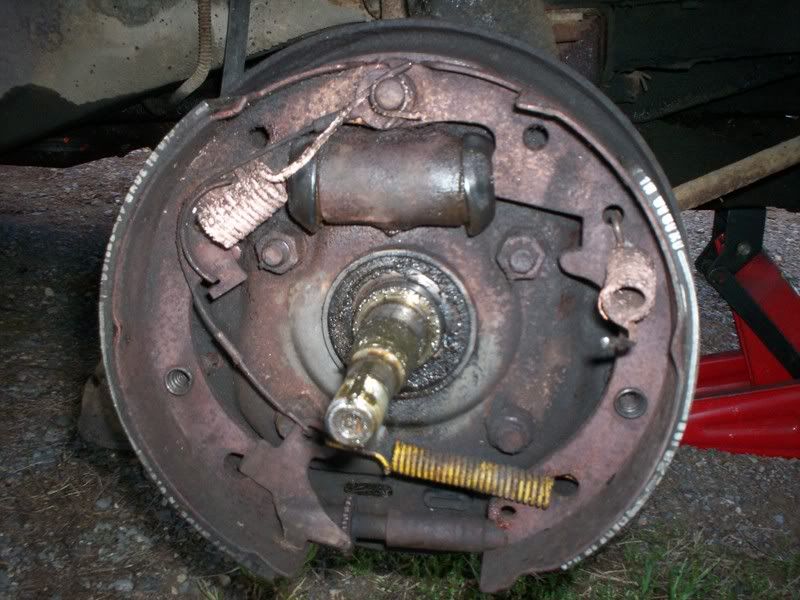 This is what fell off, I'm unsure how it attaches to the brake shoe.